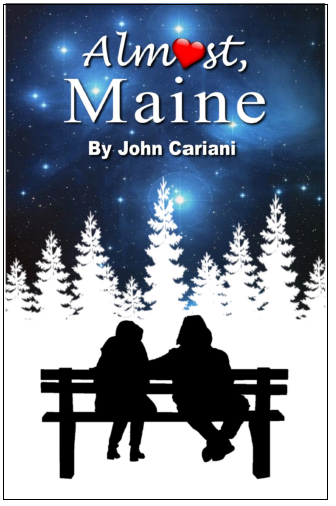 Almost Maine is a series of nine amiably absurdist vignettes about love, with a touch of good-natured magic realism…witty, romantic, unsentimental. A beautifully structured play, with nifty surprise endings (most but not all of them happy).
Directed by
Ken Johnson & Matt Hatfield
Auditions were held on Sunday, November 22, 2020 at 1:00 pm at Community Players located at 5109 Nutters Cross Rd. Auditioners should prepare one short comedic and one short dramatic monologue to perform. If you auditioned for "Weekends on the Lawn" performances, you need not audition again and will be considered for a role by contacting the directors. You may audition again if you wish, but we cannot guarantee an audition. Face masks are required. There will be temperature checks and social distancing.

Community Players is committed to celebrating an inclusive culture of creativity by welcoming actors, technicians, designers, musicians, and production team members from varied backgrounds, race, gender identity, ethnicity, and sexual orientation.
CAST LIST